Fusion Icon Set - Newly Updated Icons for 2013 - 323 Total in 6 Sizes
we have added dozens of new icons to our Fusion collection for the latest gear such as 3D monitors, 3D Blu Ray players, streaming services, and Apple products such as AirTunes. Both sizes in the collection have been padded in transparent png format so they all have the same pixel width and height, making it easy to swap them out in your projects without having to align them each time. We have also created new icons specifically for home theater surround systems. The icons in the preview images are actual size for the large versions. You can also resize the entire collection by using free applications such as CoPilot by GuiFX.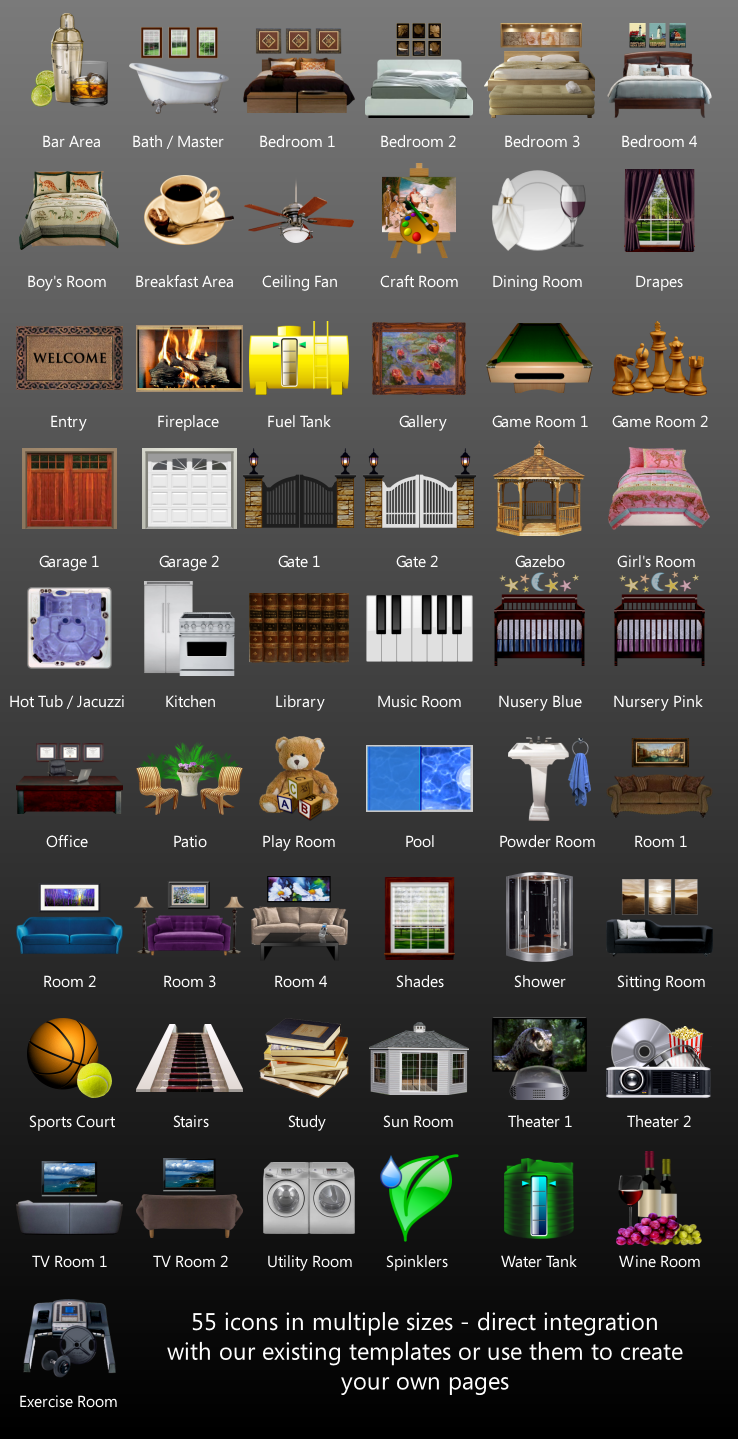 We have just added a collection of 55 new room / zone icons for use with our touch panel templates. They are pre-sized in multiple folders to work with every resolution we have to offer across all platforms. This icon set is provided as a free download, so you can use them to create your own custom pages as well.

Simply download and run the provided .exe file on your Windows computer. On step 3, choose the location you would like to extract the files to. Be sure to choose a location such as your desktop to make them easy to locate